Note: Office space is available in Oak Harbor, Mount Vernon, Everett, and Lynnwood, WA.

Diekman Polygraph Services (360) 672-0355 Email: rob@diekmanpolygraph.com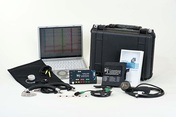 Diekman Polygraph Services
offers polygraph examinations to law enforcement, attorneys, businesses, organizations and private individuals throughout Washington for a wide variety of situations and circumstances. Reasons for conducting a polygraph examination may include or involve:
Criminal Investigations
Civil Litigation
Suspected Infidelity
Sex Offender (Sexual History, Instant Offense, Maintenance and Monitoring exams)
Family and Relationship Issues
Insurance Claims
Divorce and Child Custody
Youth and Teen Drug/Alcohol use
Workplace Issues
Internal Theft & Embezzlement
Pre-Employment Screening
Pre-Marital Screening
The above are just a few of the reasons that polygraph examinations may be conducted. If you have a situation where you feel a polygraph examination may help you uncover the truth, contact Rob today for a free consultation.
Polygraph Fees
:
Fees for polygraph examinations vary widely depending on the situation and the type of testing involved. A typical polygraph exam can range from $150 to $500. Additional fees may apply if travel to your location is necessary to conduct the exam. Unless otherwise authorized, a $100 retainer fee is required for all clients, at the time of scheduling an exam. Please note that retainers are non-refundable. Prior to the exam, full payment is due and non refundable. Contact Diekman Polygraph today for a free consultation and price quote.
*Remember to ask about military, law enforcement and health care employee discounts.
Email: rob@diekmanpolygraph.com
Phone: (360) 672-0355
---
If you are interested in polygraph or DNA testing services, please contact Diekman Polygraph today.
Contact Us