Welcome to Diekman Polygraph Services!

Note: Diekman Polygraph Services has offices available in Oak Harbor, Mount Vernon, Everett, and Lynnwood.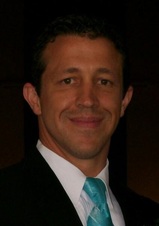 Rob Diekman Owner and Chief Examiner

Rob graduated with a Bachelor Degree in Human Services from Western Washington University, Bellingham, WA, in 1996. From October 1997 until January 2016, Rob was employed as a Parole Officer. Rob has years of experience handling various types of investigations, testifying in court and disciplinary hearings, working with attorneys, police, victims, high-risk violent, and sex offenders, treatment providers and the general public. Rob has 2 years of experience facilitating a cognitive behavioral therapy program known as Moral Reconation Therapy (MRT) and he is currently facilitating a cognitive behavioral intervention class, Thinking for a Change (T4C).

In 2011, Rob graduated from the Marston Polygraph Academy, which is accredited by the American Polygraph Association. Following graduation, Rob completed the Post-Conviction Sex Offender Testing (PCSOT) course and is a certified PCSOT examiner. Rob has experience conducting polygraph examinations for city, county, state and federal agencies, and private citizens. Rob routinely attends national and local polygraph conferences.

Rob uses the Lafayette LX4000, a computerized polygraph instrument. Diekman Polygraph Services is dedicated to providing you the customer, with accurate results, professional reports and the highest level of customer service.
Rob is a member of the American Polygraph and the Northwest Polygraph Associations.

Diekman Polygraph Services is licensed and insured in the State of Washington.
Email: r
ob@diekmanpolygraph.com
Phone: (360) 672-0355
---